Microsoft Hike-a-Thon 2019
22 September 2020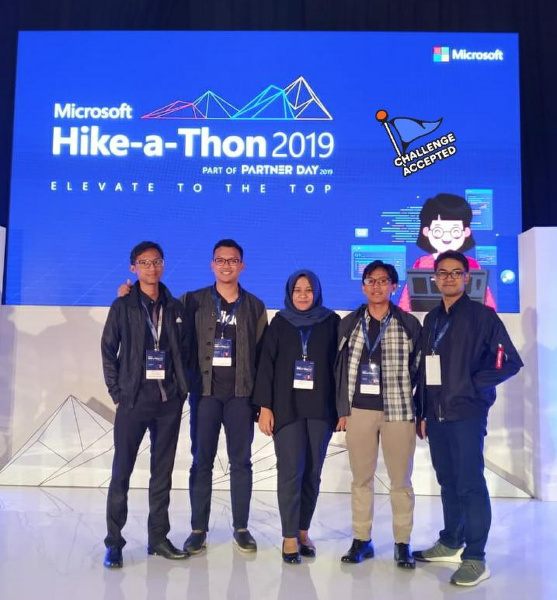 14th-15th Nov '19, We break something to make something!
YES! We were participated on Microsoft Hike-a-Thon (or Hackathon), the competitive event held by Microsoft to challenge participant solve the real-case problem with technology.
Hackathon consists on 2 words:
"Hack" means you creatively solve the problem,
"Marathon" means limited time frame
So It was 13 hours non-stop to built the digital solution, from 08:00 PM to 09:00 AM (Next day).
We're not won the game, sorry. But it was an exciting experience where we can meet with another business people, developers, expertise (SME) who share their ideas.
It's not finished yet, we can't wait to explore another challenge :)
Thanks to the great team:
Ramdhan, Brisma, Fadhlan, Anjelia, Tovan